CNRFC Daily Briefing
Last issued: Sun Oct 01, 2023 at 09:17 AM PST (updated daily by 10 AM Pacific Time).
Click image for full-resolution version.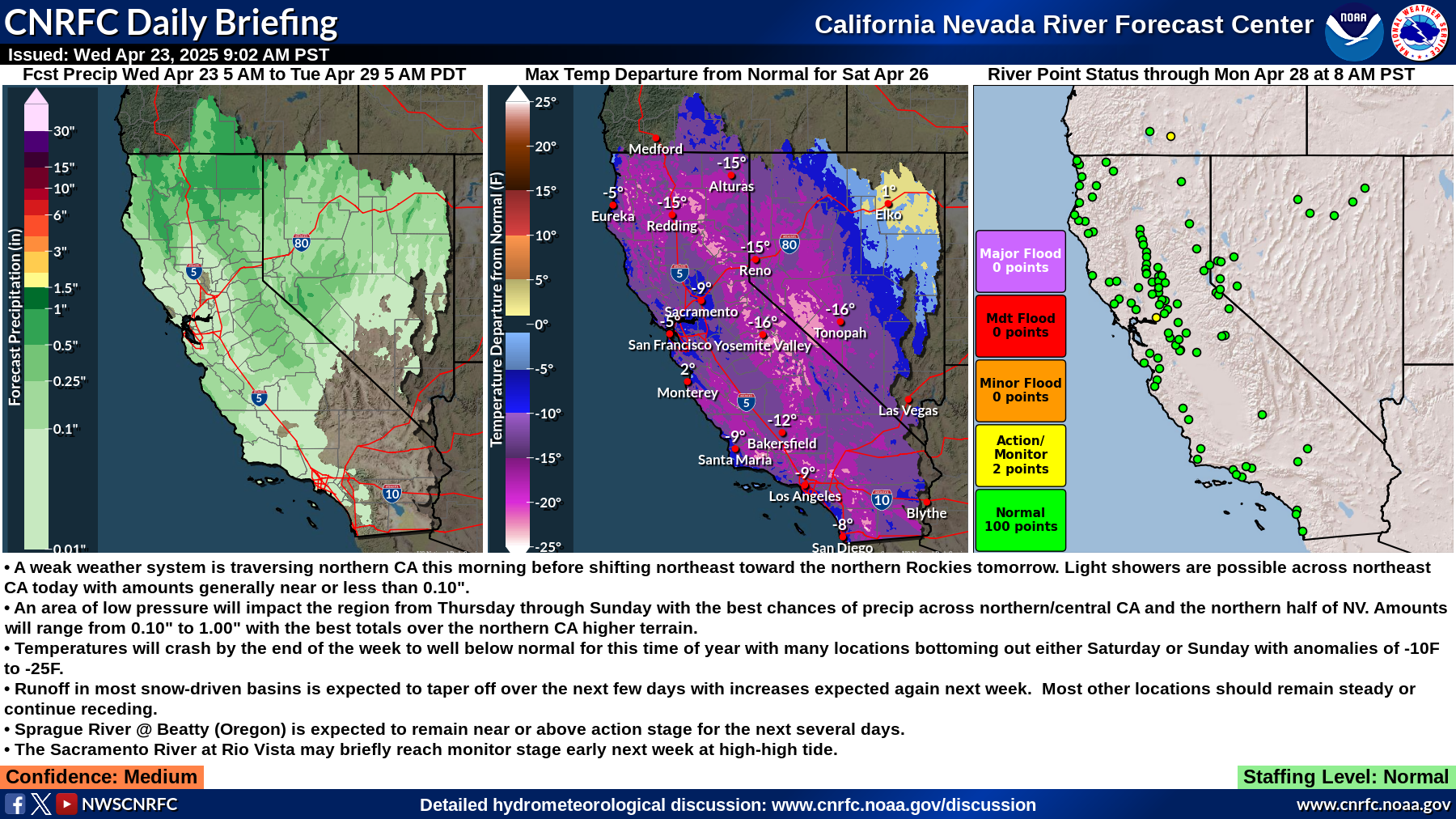 Summary:
Isolated to scattered showers and possible isolated thunderstorms over portions of Central and Srn CA and along the Sierra and over NV today and Central and Ern NV Monday and Nrn and Ern NV Tuesday as a trough/low affects the region. Freezing levels around 8000-9000 ft over the Sierra today.
Cool with max temperatures 10 to 20 degrees below normal today and into Monday over Nevada. Max temps warming to normal to 10 degrees above normal mid-late in the week with high pressure ridge over the region.
Minor rises on main stem rivers where storms persist. All forecast locations are forecast to remain below monitor stage.
Confidence: Medium

Staffing Level: Normal

Detailed Hydrometeorological Discussion: cnrfc.noaa.gov/discussion